We sat down with several members of our field sales team to share their experiences working at Tandem Diabetes Care. In this Q&A, you'll hear from Annie Cooper (Territory Manager), Kevin Neff (Area Sales Director), and Trevor Thomson (Territory Manager) as they share what initially brought them to Tandem, what keeps them here, and much more.
What brought you to Tandem?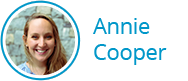 I was first drawn to Tandem in 2018 simply because of the people. I had met a few of my now-colleagues at a local children's hospital event where I was able to learn more about Tandem, and that day, I could feel the pure passion and joy that Tandem employees had in their work. I was immediately hooked and remain amazed every day by the diverse, driven, and dedicated group of people that I now get to call my Tandem family.
What keeps you at Tandem?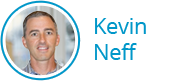 2021 is my 9th year with Tandem. It has been the best nine years of my career and my life with diabetes. The culture at Tandem makes it the best place to work. I have seen the Tandem culture attract some of the best talent in the industry over the years. Tandem was a San Diego-based start-up and the SoCal casual, be-yourself, no-nonsense atmosphere ensures everyone can contribute and feels supported and included. That feeling was present from the beginning and has persisted. From the Board of Directors and executive leadership through the entire organization, it is clear we are all focused on one thing: Making the lives of people with diabetes better and better through relentless innovation and a revolutionary customer experience. It is the most empowering and energizing work environment I have ever experienced.
What are your favorite things about your job? 
I'm privileged to help connect individuals and families with life-changing technology that can truly transform their lives. Each day I know I'm making a difference, whether that's with an anxious, newly diagnosed child, or an adult excited to be healthier and happier. I really enjoy receiving messages from Tandem family members and health care providers sharing success stories! Each day is different and the fast-paced nature of the role excites me to get up every morning!
Tandem has been named a "Best Place to Work." What do you think makes Tandem great? 
Annie: As a Territory Manager at Tandem, I am constantly engaging with healthcare providers and patients, allowing me to really see the immediate impact we have on our customers.
Kevin: The people make Tandem a uniquely great place to work. Tandem is a great example of a small company that recognized an unmet need in the market, recruited talented people to address those needs, and took the time to innovate putting the patient experience first. As the company continues to grow, it is incredible to see how that mission attracts more talented people who see the potential, want to be challenged, put their expertise to work, and make a positive change in the lives of people living with diabetes and those who care for them.
Trevor: I have no doubt Tandem is one of the best workplaces in the world. We enjoy a culture of mutual respect and a shared mission to help others. Most importantly, we are a team of passionate, diverse, and like-minded individuals committed to delivering exceptional customer experience. The rewards of working at Tandem go well beyond salary and benefits! 
Is there anything about Tandem you want our followers to know? 
Annie: This is such a revolutionary time in the diabetes technology space, and through this career, I am reminded everyday of why I fell in love with Tandem on day one.
Kevin: Tandem brought more life-changing innovation to the insulin delivery market in nine years than ever before in the industry and that innovation stream is just beginning. Tandem is more than a company – it is a once-in-a-career kind of place where your ideas, talent, and effort can have a direct, life-changing impact on the people we serve while having fun doing it.
Trevor: Tandem has personally made a difference in my life since 2013 and professionally since 2018. I would encourage anyone searching for an opportunity to make a significant impact to strongly consider Tandem!
More About Our Field Team
Our Field Team is passionate about our product line and the community we serve. Our Territory Managers, Clinical Diabetes Sales Specialists, Managed Care Managers, Regional Sales Managers, and Regional Clinical Managers come from a variety of unique and experiential backgrounds - many of whom have been impacted by diabetes personally and professionally.
To have a dynamic and fast-paced role in the diabetes medical device sales space requires creativity, engagement, and adaptability. We take our values and behaviors seriously. Through transparent interactions with healthcare providers, patients, distributors, and payors spanning from small rural communities to large urban medical institutions, our Sales Team caters to the needs of the customers it serves on an individual and large-scale basis, and we have fun doing it.
Our company culture focuses heavily on the community, and this focus is strongly reflected in our Field & Clinical Sales team, where we support local events nationally. Our Clinical Diabetes Specialists have also continued to maintain superior patient satisfaction ratings with remote and in-person trainings. Innovation is engrained in our culture at Tandem, and that is a key reason for the fluid transition from in-person to remote interactions.
If you are searching for a challenging yet rewarding role at the fastest growing insulin pump company on the market, and you are passionate about our products and the community we serve, a field-based career here at Tandem may be for you. Please view our current openings at https://www.tandemdiabetes.com/careers