For International Women in Engineering Day on June 23, Tandem Diabetes Care talked to two employees, Morgan Tuttobene and Veena Kumar, who shared their insights and advice for women seeking careers in science, technology, engineering, and math (STEM).
But, we didn't stop there! We also chatted with two more team members, Francesca Shadeed and Katherine Tran, about their experiences as engineers.
Meet four women committed to creating a positively different diabetes management experience.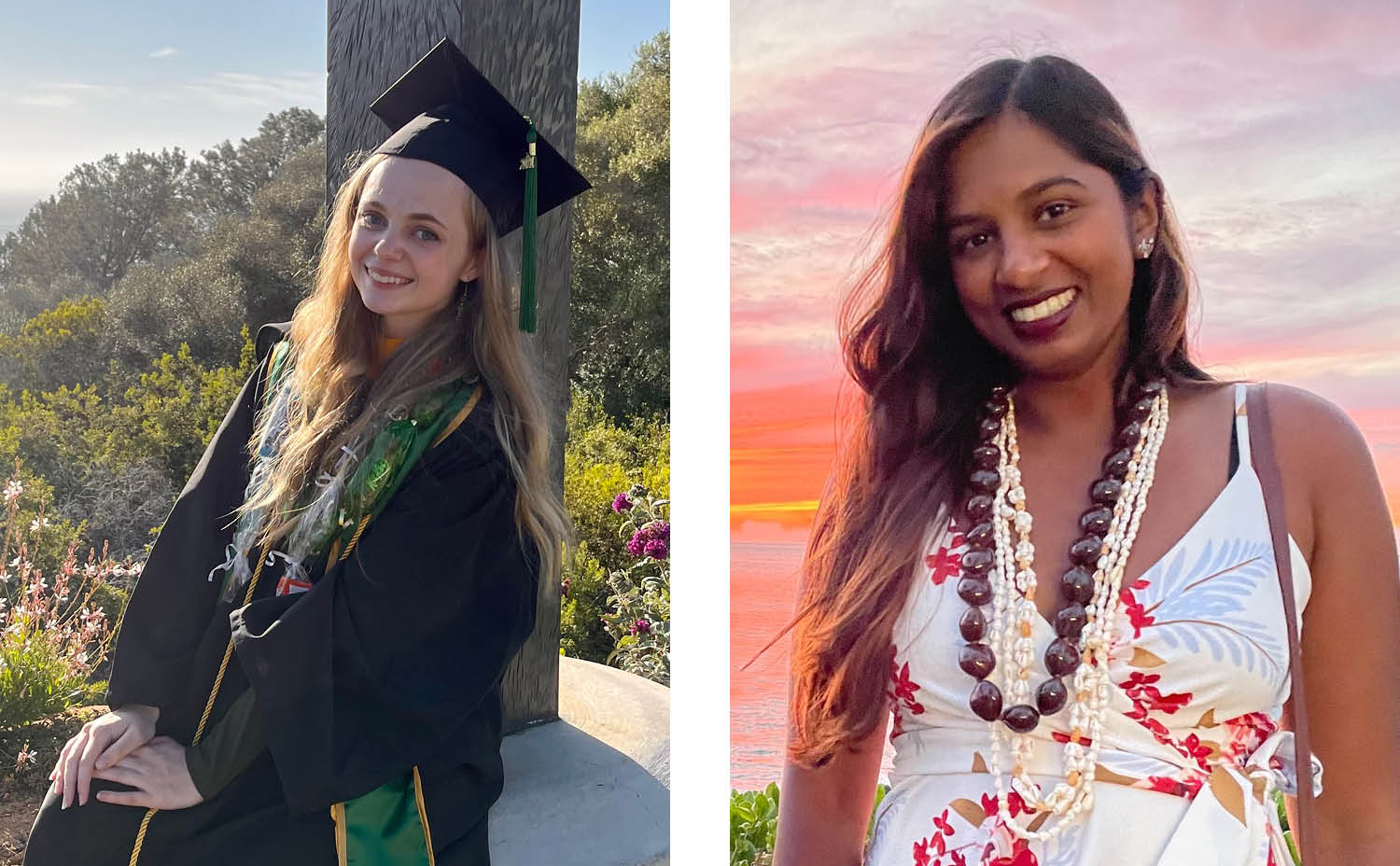 WATCH MORGAN TUTTOBENE (LEFT) AND VEENA KUMAR, SOFTWARE ENGINEERS IN DIGITAL HEALTH
To celebrate International Women in Engineering Day — now recognized by the United Nations Educational, Scientific and Cultural Organization (UNESCO) — we shared clips featuring Morgan Tuttobene and Veena Kumar on our LinkedIn page. They had so much wisdom to share that we realized we needed a longer video of their full interview.
Watch the interview.
Tandem team members: Francesca Shadeed (left) and Katherine Tran.
MEET FRANCESCA SHADEED, BIOMEDICAL ENGINEER IN R&D
Francesca Shadeed works on insulin compatibility testing for current and future products within the research and development team at Tandem. After graduating from UC Santa Cruz with a degree in bioengineering, Francesca traveled around the world and took jobs that initially had nothing to do with her major.
She started with Tandem in the customer service department, loved everything about the company, and eventually let her manager know that she wanted to use her bioengineering degree at some point. Francesca shadowed team members in different engineering departments, advocated for herself, asked questions, and grew within the company to arrive at her current role. Her manager also connected her to a female engineer within the company, Julia Royston (Vice President, Quality) who became an encouraging mentor.
"When I met Julia, she said, 'This is awesome, I'm going to help you do what you want and get you to where you want to be,'" Francesca said.
She added: "It was really inspiring to see women [in engineering] at Tandem in higher roles. One of my favorite things about working in my current role is how much collaboration I get with all the other groups. I get to work with the R & D and electrical software departments to tackle a bunch of different complex problems."
She encourages women looking to get into STEM to see what types of jobs and opportunities really speak to them, then determine what type of schooling can help achieve those goals.
"When you're interviewing for a company," Francesca said, "don't be afraid to ask questions about the company as a whole. You're interviewing a company as much as they're interviewing you. You can ask questions outside the bubble of your technical skills. Tandem has such an amazing culture and the work-life balance is something I love, but I would never have known to ask about it."
MEET KATHERINE TRAN, ALGORITHM ENGINEER IN R&D
While Katherine initially majored in biochemistry, she soon realized she'd rather be in software development than going to medical school and ended up getting a master's in data science. Katherine loves that Tandem is a medical device company with a strong software development component — a perfect combination of her higher education pursuits.
Katherine feels Tandem provides an opportunity to be close to the needs of people living with diabetes, while allowing her to work on projects she enjoys like coding and software development.
"We work with the clinical team to improve the patient experience," Katherine said. "I think it's amazing to have such a direct benefit on someone's life, especially when the code I'm creating is being implemented and directly impacting someone somewhere."
When asked what advice she'd offer to other women looking to pursue careers in STEM, Katherine said she believes it's important to speak up.
"For women in STEM, it can feel like there's a higher bar or a higher standard," Katherine said. "Trust your instincts and speak up more."
---
Thank you to all the women in STEM at Tandem and around the world who are continuing to develop innovations within the diabetes industry and beyond.