Kristy Castillo began her journey with type 1 diabetes (T1D) when she was 14 years old as a freshman in high school. While competing as a gymnast and cheerleader, she began to feel lethargic, in addition to the other common symptoms of T1D. Initially, she thought it was due to intense exercise — until she became very weak and fainted. Then, life become a whirlwind. She spent a week in the hospital learning how to manage her new T1D diagnosis and inject insulin.
T1D Solutions Then and Now
"Back then, we didn't have carb-counting as an option to be able to adjust insulin based on the amount of food you ate," Kristy said. "Instead, you took a set amount of insulin, and it was scheduled throughout the day with set amount of carbs to match. Life was scheduled around meals."
Type 1 diabetes felt like it invaded her life. She was thrown into having to be very responsible for her health at a young age, where a miscalculation about food could lead to a severe hypoglycemic event.
"Diabetes was constantly on my mind," she said. "I was very vocal with my friends, so they knew how to test my blood sugar and how to check if things were right when I went to college. But a lot of people don't feel comfortable opening up about their diabetes the way that I did."
How Tandem Diabetes Care Changed Kristy's Life
As insulin pump technology began to advance, so did her relationship with diabetes. Kristy took ownership of her T1D and made sure she had a support team around her. She became a nurse, diabetes educator, and clinical trial coordinator. Along the way, she kept searching for a better way to manage diabetes using an easier product. When she discovered Tandem, she felt it changed her life both personally and professionally.
As a t:slim X2 insulin pump with Control-IQ technology user, Kristy feels she can be more present in her daily life and has experienced a huge burden relief. These days, any pump alerts she gets are simply little reminders that tell her when her pump needs to be charged or reloaded with more insulin, rather than anything to do with out-of-control blood sugar levels.
"It isn't because I'm so amazing at managing my diabetes either," Kristy said. "I falter by sometimes forgetting to pre-bolus, but Control-IQ technology has my back. I was able to improve my A1c from mid-7's to low-6's without any additional effort and with less hypoglycemia."
And, when it comes to her career, she's now a Market Manager for the Channel Marketing team, making her a Tandem Family member through and through.
Even though I work in diabetes and talk diabetes all day long, I don't feel like diabetes is me. I still feel like I'm Kristy. Diabetes is a part of me. I really like to teach and give resources and tools to help others be able to feel the same way.



Kristy Castillo, Market Manager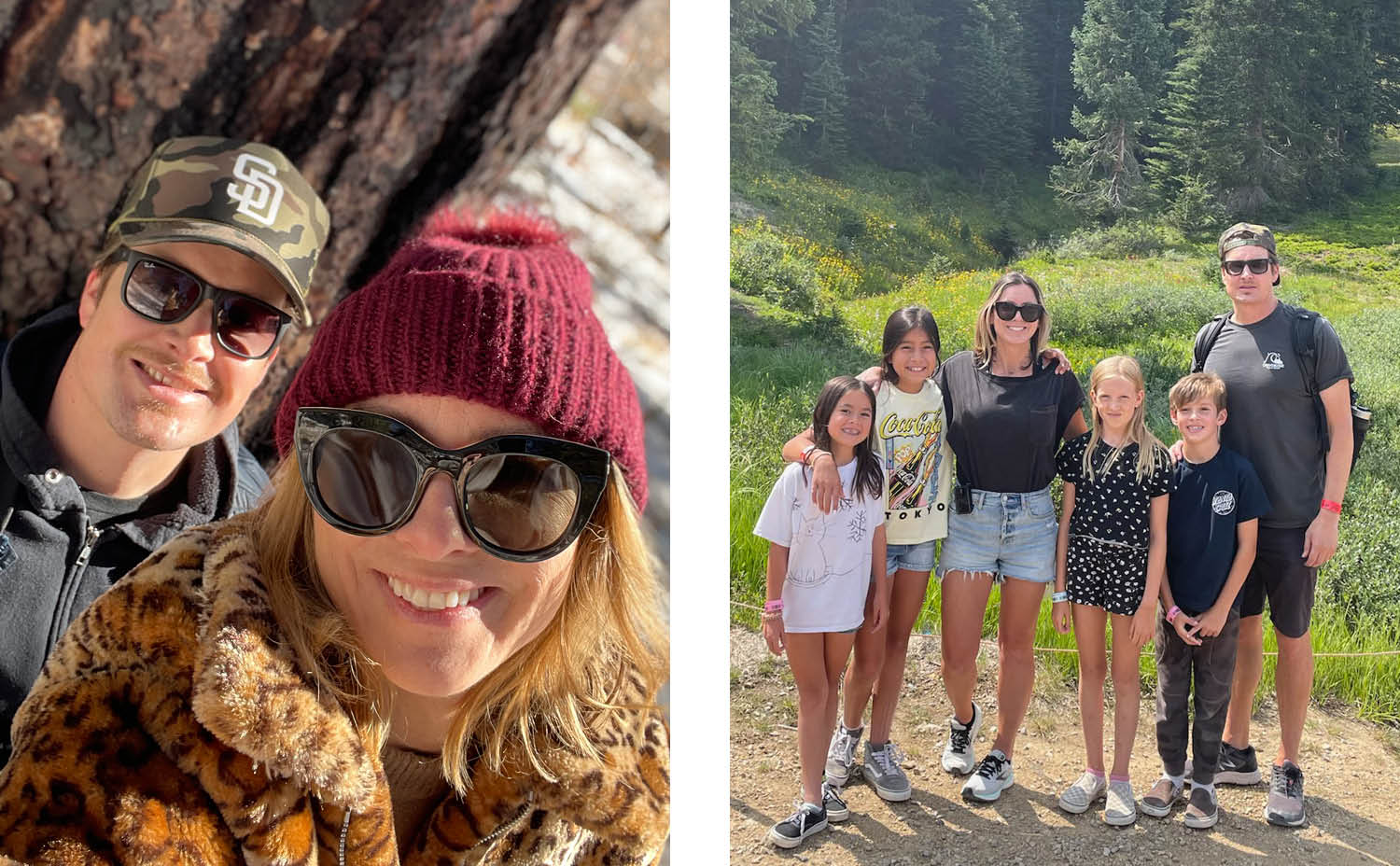 Kristy Castillo, her boyfriend, Matt, and their kids, Adelynn, Anabelle, Ava, and Brady.
A Positively Different Experience
Kristy feels that if you shift your perspective around T1D, it becomes a strength. Having T1D empowered Kristy to learn to live healthier in a positively different way.
"It taught me to really become an expert in my own disease, which then translates into better health," she said. "Ultimately, it led me into my career path of going into nursing."
Kristy acknowledges that diabetes is invisible and individuals have to make constant decisions based on data they're receiving that not many other people are aware of.
"Since someone with T1D has to do a lot more tasks throughout the day than the typical person, this can give you strength," Kristy said. "If you can make positive decisions that result in positive outcomes, then you become the fruit of your wisdom — those choices become inward kudos you can give yourself."
With her t:slim X2 insulin pump from Tandem, Kristy feels more like herself. She has the freedom to disconnect and be discreet, whether it's at the beach or wrestling with her children. She's less anxious about what her blood sugars will do in public, allowing her to be present in life with her four kids, where diabetes is in the shadows rather than taking center stage.
"Tandem has helped me feel positive about my health outcomes without the extra work to get there," she said. "I now have more mental freedom. I don't feel like my life is constantly interrupted by diabetes, which is a nice relief. With Control-IQ technology by my side, I will be able to enjoy everything life can bring."
Thank you, Kristy, for all you do to create a positively different diabetes management experience for the Tandem Family – and yourself.
---
Note: From time to time, we may pass along suggestions, tips, or information about other Tandem insulin pump user experiences or approaches to the management of diabetes. Please note, however, individual symptoms, situations, circumstances, and results may vary. Please consult your physician or qualified healthcare provider regarding your condition and appropriate medical treatment. Please read the Important Safety Information before using a Tandem Diabetes Care product.
Responsible Use of Control-IQ Technology
Even with advanced systems such as the t:slim X2 insulin pump with Control-IQ technology, users are still responsible for actively managing their diabetes. Control-IQ technology does not prevent all high and low blood glucose events. The system is designed to help reduce glucose variability, but it requires that users accurately input information, such as meals and periods of sleep or exercise. Control-IQ technology will not function as intended unless all system components, including CGM, infusion sets and pump cartridges, are used as instructed. Importantly, the system cannot adjust insulin dosing if the pump is not receiving CGM readings. Because there are situations and emergencies that the system may not be capable of identifying or addressing, users should always pay attention to their symptoms and treat accordingly.