We've learned that the wearability of the t:slim X2™ insulin pump is extremely important to our customers. The Accessories page on our website is frequently visited, driving this point home!
You now have a new option to protect your t:slim X2 insulin pump with a soft silicone cover from our partner, Sugar Medical, and look good while doing it!
Exclusively designed for the t:slim X2 pump, these new gel skins fit snugly and include a raised, beveled edge to help protect against scratches and drops.
Features:
Allow access to all t:slim X2 pump ports and controls
Come in four colors
Can be coordinated with testing supply cases (also available through Sugar Medical)
Sugar Medical has been designing accessories for diabetes since 2009 and offers a variety of products for people with diabetes, including travel bags, purses, and backpacks. 
We also understand that the comfort and functionality of a clip affects our customers' ability to experience the advanced technology we offer, and we know that every person with diabetes leads a unique life.
With that in mind, meet the new replacement clip, with grip, for our t:case. In response to feedback about the clip that has come with the t:case since 2017, our team worked to manufacture a new, stainless steel clip featuring an extra rubber grip to reduce slipping.
The t:case included in each new pump shipment now features the rubber grip.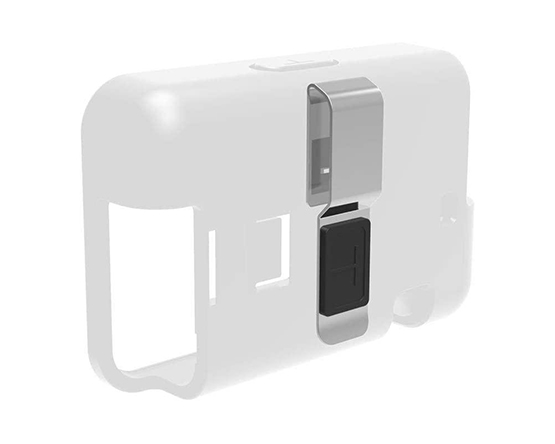 There is not one accessory that fits all and we look forward to exploring other partnerships to expand our suite. If you have suggestions or feedback, please send us a message!