Whether you work at Tandem, or use our products, we consider you part of the Tandem Family. This series explores the roots of our Tandem Family Tree and introduces you to our family members outside of the company.
There's a phrase that Destiny Jackson kept repeating over and over during our interview: "Turning nothing into something."
The 18-year-old knows about nothing. She's lived in foster care homes, group homes, and homeless shelters — all while managing type 1 diabetes for the last 15 years.
Despite an avalanche of adversity, nothing has stopped her. She's headed to Spelman College in the fall, and that's after being accepted by 55 other universities.
Oh yeah, she also plans to be President of the United States.
Let's meet the appropriately named Destiny.
Can you share your diagnosis story?
I was diagnosed in Oct. of 2006 when I was 3. I didn't really know what was happening to me. I already had epilepsy and was having seizures. It turned out I also had a lot of other symptoms and was constantly sick.
You obviously have a motor. Where does that drive come from?
Honestly, just through life. When you overcome obstacles and you know you're motivated to do better for yourself, you look at your environment and find a way to do better. You always want to keep that positive mindset. I know there is more out there in this world for me. How can I turn nothing into something?
I'm big into biographies. When I'd see a celebrity coming from a hard background, I could relate. All it takes is one opportunity and your life can change. I know there is better for me out there. I ask myself, why be negative? Why be so mean to each other? You can always do better.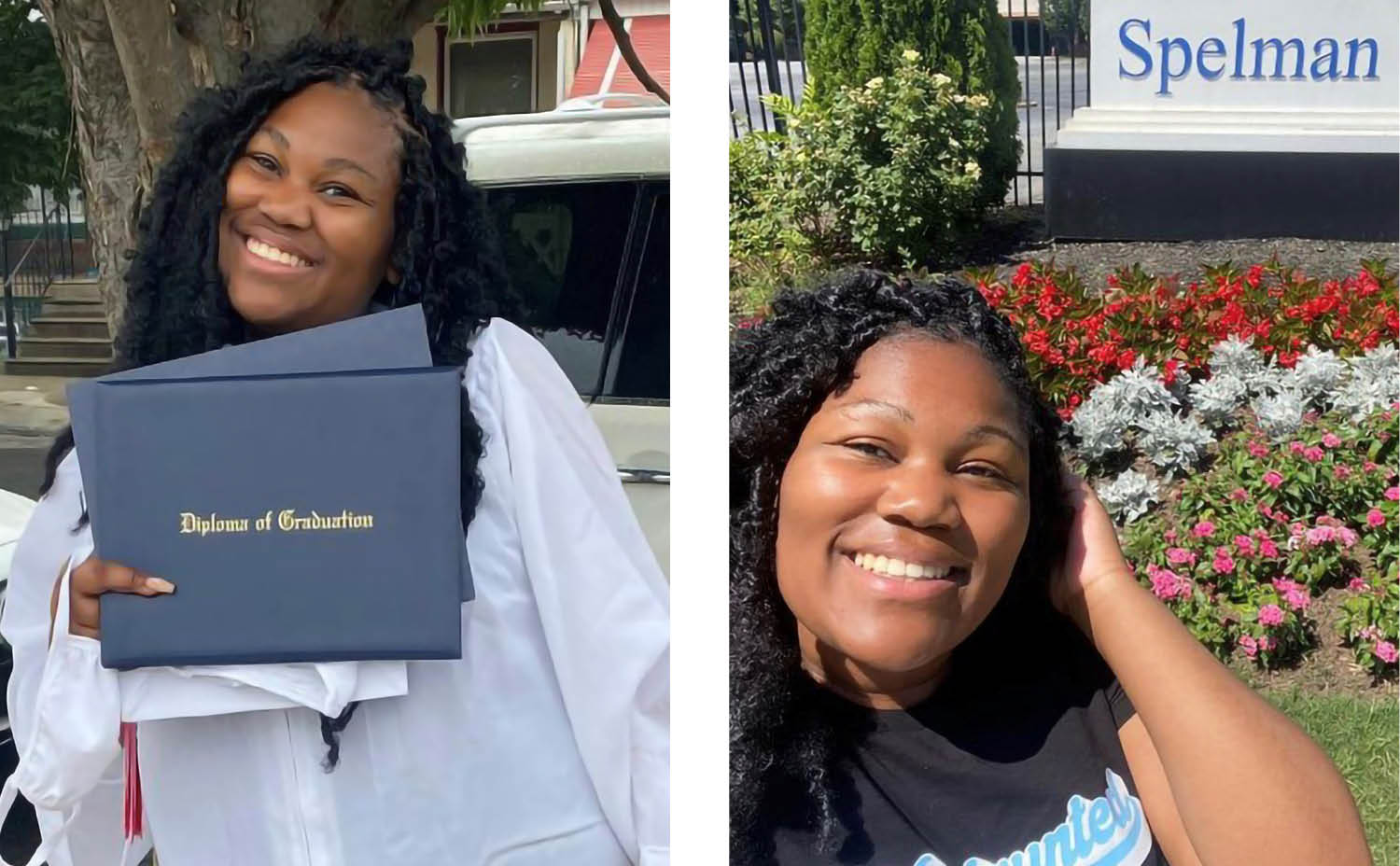 You've been homeless and bounced between couches. You're living with epilepsy and type 1 diabetes. In the face of all of that you still have this amazing attitude. How do you keep things so positive?
I've spent a lot of time developing coping skills. Before I wanted to be president, I wanted to be a singer. Music helped me. Lyrics helped me. I saw how people in similar situations had a negative impact because of their circumstances. I've seen people become drug addicts. People do crazy things to get money, or they get locked up and go to jail because they did things to survive.
That was not where I wanted to be. There are other ways to get what you want. I don't have to have the same path as everyone else. I don't have to come from something great. But I can still turn nothing into something. That's always been my mindset. I didn't know people would be inspired and motivated by my story. That makes me want to help people even more and on a larger level.
Now my motivation is to get to the White House.
You need to be 35 to be president, so what are you going to do for the next 17 years to get yourself ready?
I'm going to go to Spelman College [in Atlanta, Ga.] to secure my degree. I'm still working on getting all of the money, but I know that I can turn nothing into something. I'm about to launch a non-profit to help kids in foster care. After that, I'm going to come back to my home city [Philadelphia] and run for city council, mayor, and the U.S. Senate. By then I should be 35 and can run for president.
What do you love most about your t:slim X2™ insulin pump with Control-IQ® technology?
I have freedom. I love the control that I have. It can help catch my blood sugars before they get too high or too low. I'm in range more and I have that increased peace of mind. I love Control-IQ technology. I used to be doing daily injections. This is so much better.
What is the biggest misconception about type 1 diabetes?
I'm so glad you asked. No one ever asks that. They just assume. If you're taken to the hospital for something diabetes-related, people automatically assume you're not taking care of yourself. That's not true. I hate that people make assumptions about a condition they don't know anything about. Ask questions before assuming. Get educated.
Your final number of college acceptances was 56. How'd you decide on Spelman?
I always wanted to go to an HBCU (historically black college or university). When I narrowed it all down — Spelman, Howard, Morgan State — I wanted to go to the best school. Spelman is like the Harvard and Yale for black women. I got accepted into their early college program and loved everything about it, even though I was still in high school and it was virtual. It felt like home.
Our thanks to Destiny for sharing her story and being part of the Tandem Family. We can't wait to follow your career all the way to the White House.
If you'd like to read more about Destiny's story, she was also featured in the Philadelphia Inquirer.
From time to time, we may pass along suggestions, tips, or information about other Tandem insulin pump user experiences or approaches to the management of diabetes. Please note, however, individual symptoms, situations, circumstances, and results may vary. Please consult your physician or qualified healthcare provider regarding your condition and appropriate medical treatment. Please read the Important Safety Information before using a Tandem Diabetes Care product.
Responsible Use Control-IQ Technology
Control-IQ technology does not prevent all high and low blood glucose events, and is not a substitute for meal boluses and active self-management of your diabetes. Control-IQ technology will not be able to predict sensor glucose values and adjust insulin dosing if your CGM is not working properly or is unable to communicate with your pump. Always pay attention to your symptoms and blood glucose levels and treat accordingly. Please visit tandemdiabetes.com/tslimX2-use for more information.