Full manufacturing operations have begun at our new facility in San Diego!
In support of our growing operations, the 50,000-square-foot space doubles our previous manufacturing capacity for both insulin pumps and cartridges and expands warehousing for additional infusion set supplies related to the launch of our new
t:lock™ connector.
Our cartridges are produced using high-volume automation. They are produced in a clean room controlled environment with line capacity for producing 1 million cartridges per year.
This is a close up look at the automation, specifically the assembly of the tubing and infusion set connector to the cartridge.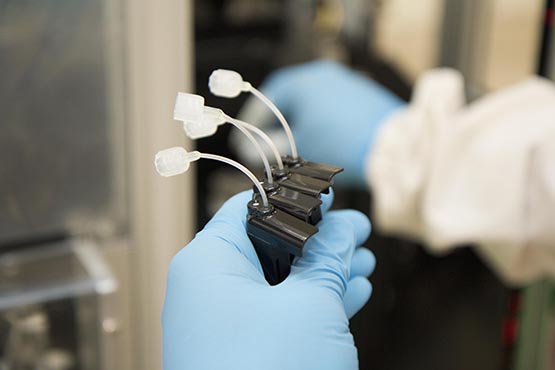 Cartridges are installed into our cartridge test system where each and every one is tested for quality.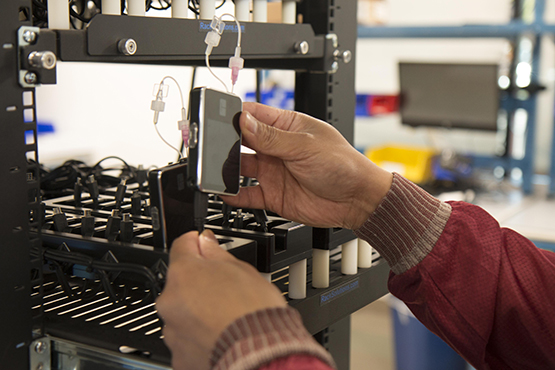 In the pump assembly area, pumps are run through the equivalent of one month of customer use to ensure they are ready to go.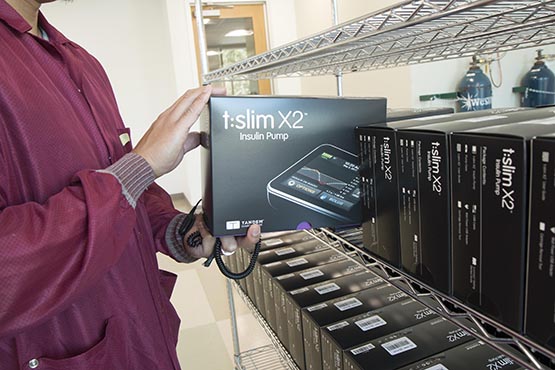 Pumps sit ready to head to their new homes!