We know that your t:slim X2 insulin pump is an important part of your daily diabetes management, and any interruption to your therapy can be stressful.
Here are five helpful tips to protect your equipment and keep you pumping without pause:
Be mindful when participating in high-impact activities
While you can feel confident in the durability of your pump for everyday activities, remember that one of the benefits of your t:slim X2 insulin pump is being able to temporarily disconnect for high-impact activities.
Note: As a reminder, always check with your healthcare provider for specific guidelines if you want or need to disconnect from the pump for any reason. Depending on the length of time and reason you are disconnecting, you may need to replace any missed basal and/or bolus insulin. Check your blood glucose before disconnecting from the pump and again when you reconnect. Treat high blood glucose levels as recommended by your healthcare provider.

Wear your pump in an area where it's not likely to get bumped or crushed
Tandem Diabetes Care offers five infusion sets. Choose from different insertion angles, as well as a variety of tubing and cannula lengths, to fit your daily activities and other preferences. These options allow you to choose different places on your body where you can wear your pump to keep it safe.

Check your screen protector
Did you know your t:slim X2 insulin pump is shipped to you with a screen protector already installed? If you see scratches, check your screen protector first. You can install the new one yourself for a fresh look! Order more (one pack includes two protectors) at our website.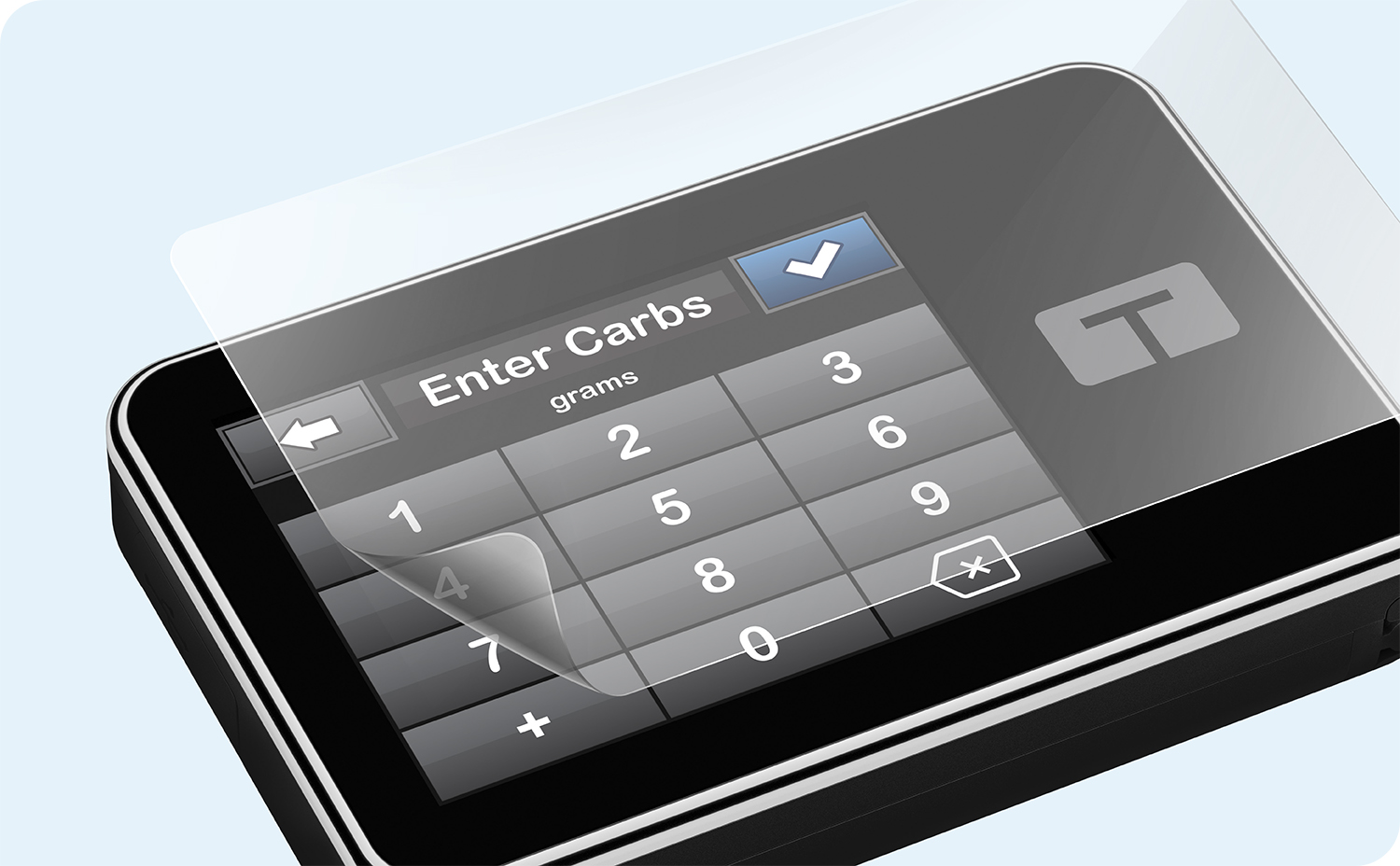 Shop protective cases and accessories from our partners
If you're using a pump clip, check the fastener to make sure it remains secure and undamaged. For more clips, cases, and accessories to match your personal style — and simultaneously protect your pump — check out these products from our friends.
Use tape or adhesive overlays to secure infusion set tubing
Add extra security to your infusion set with help from Pump Peelz infusion set adhesives. These adhesives not only fit Tandem infusion sites, but they're also waterproof, easy to apply and remove, and come in a variety of colors and styles. You can also use medical tape to secure your infusion set tubing to your skin 1-2 inches from your site.
For more tips and tricks, please visit our Product Support page. Thank you for being part of the Tandem Family — it's an honor to be by your side.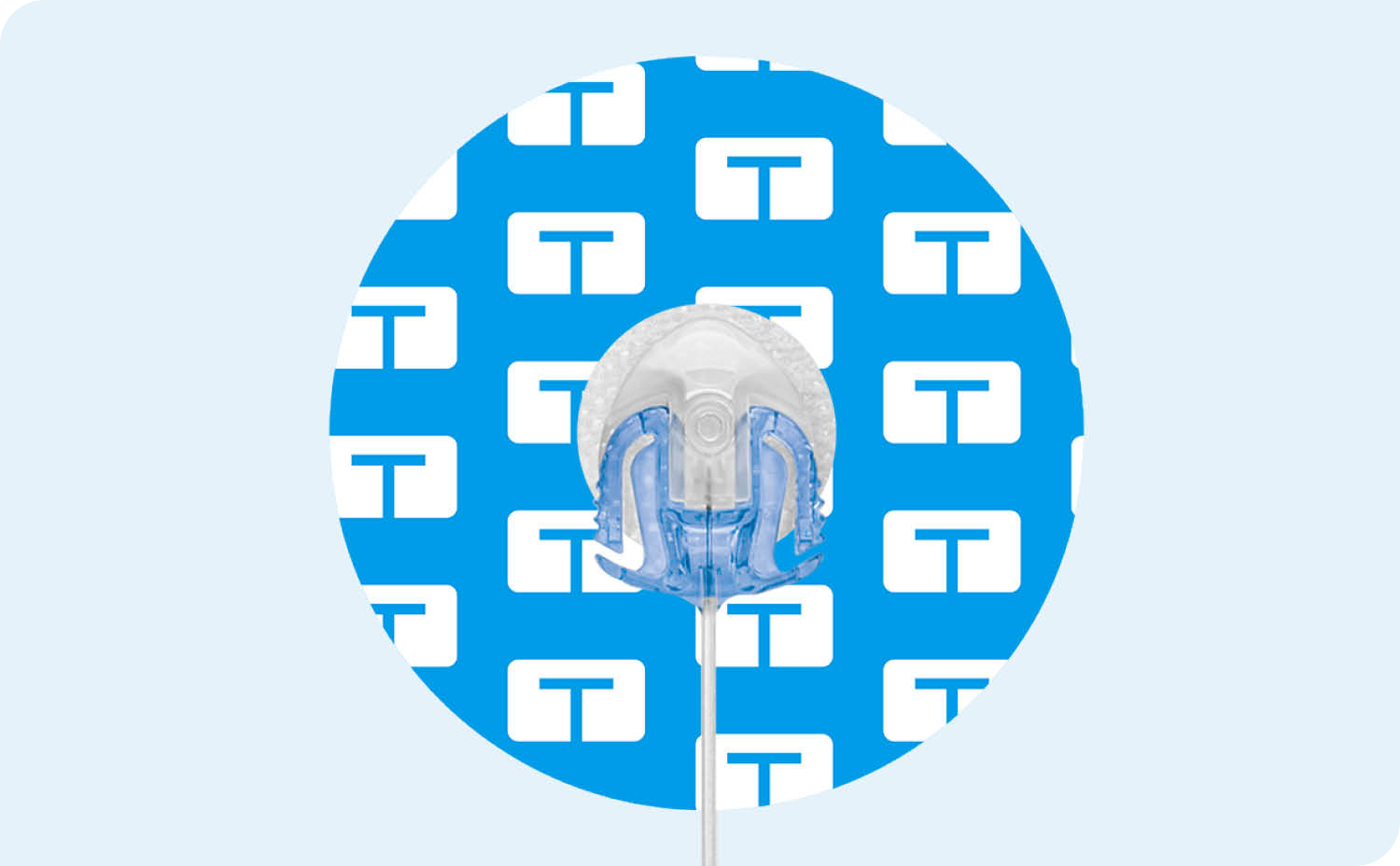 Note: From time to time, we may pass along suggestions, tips, or information about other Tandem insulin pump user experiences or approaches to the management of diabetes. Please note, however, individual symptoms, situations, circumstances, and results may vary. Please consult your physician or qualified healthcare provider regarding your condition and appropriate medical treatment. Please read the Important Safety Information before using a Tandem Diabetes Care product.